Remember how we had our fireplace redone and now it's super awesome? Well we have pictures on the mantle and a too-small-for-the-wall picture above the fireplace. Prince Charming keeps reminding me we need something better, and look what I just found!!!!: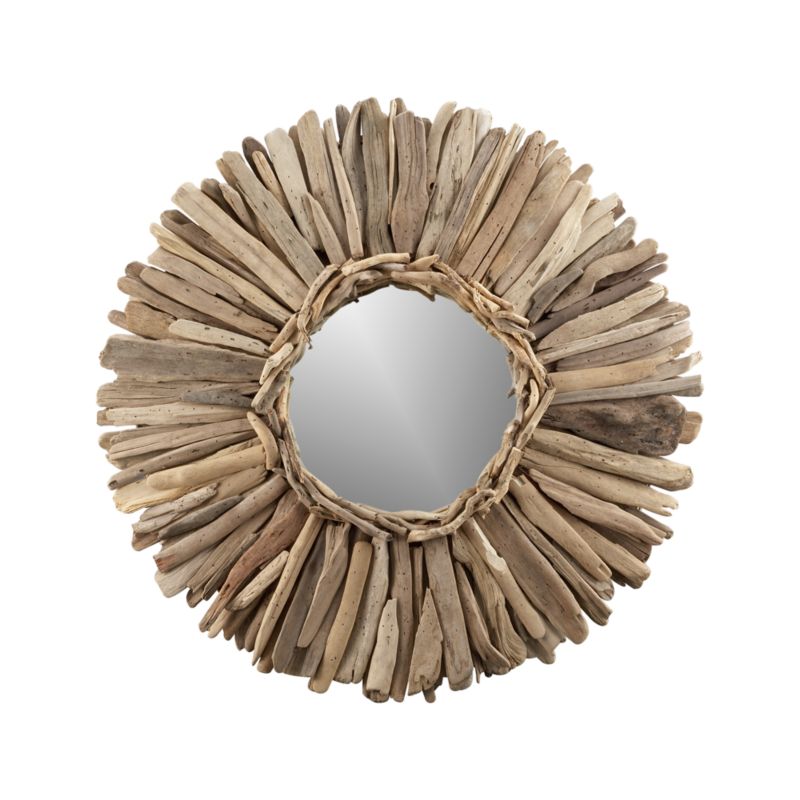 The most fantastic driftwood mirror. Click the image to see it bigger.
We didn't register at Crate and Barrel, but if someone is looking for a wedding present for us… 🙂 … this may have just jumped way up on my want list. I love it. It would go really well with our home's warm caramel browns and cool blues. LOOOVEEEEE. Otherwise I might just buy it myself.